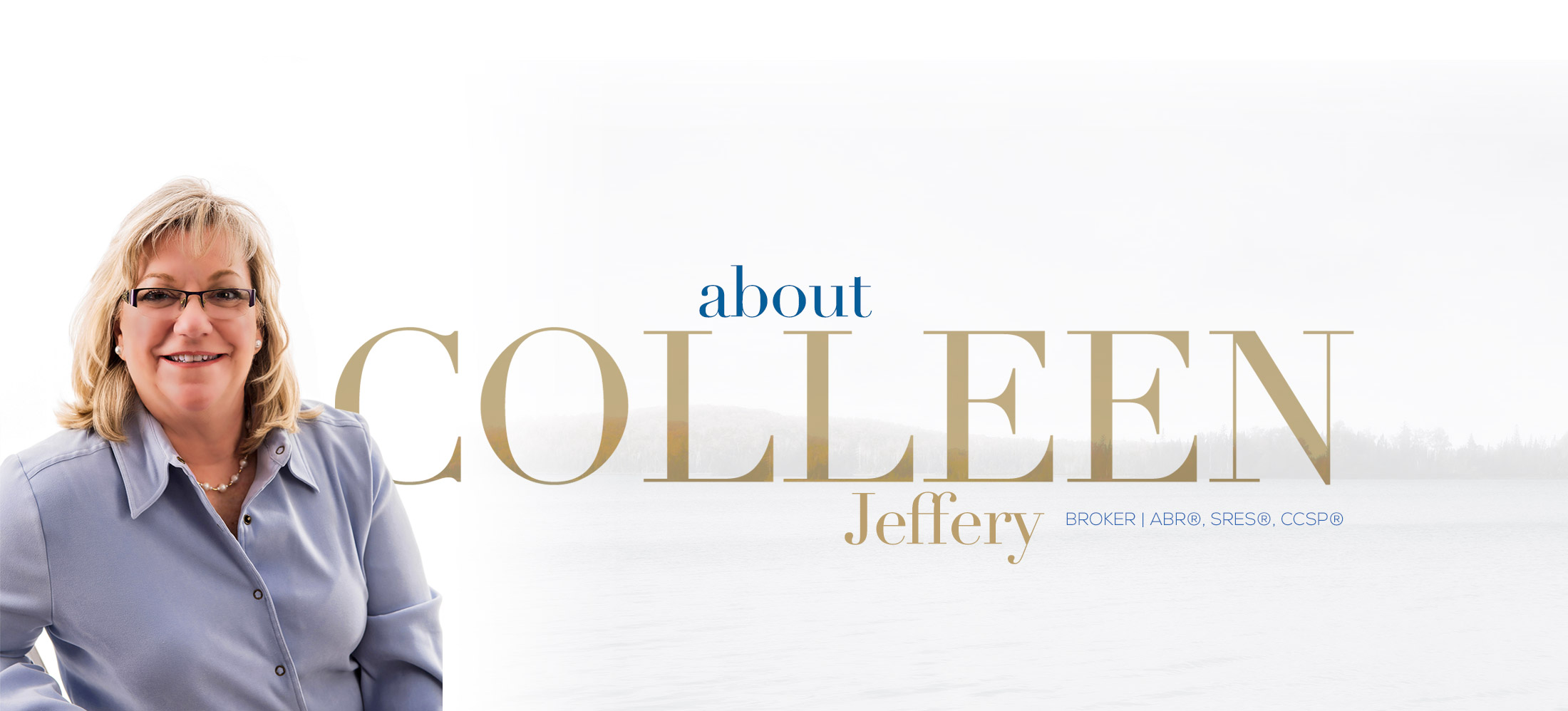 Ready to make your move?
Whether you're thinking of buying or selling your home or cottage for the first or last time, new to the area, wondering what your property is worth, interesting in renting or leasing, or ready to buy a property and build your dream home, Colleen is qualified to answer all your questions and handle all your needs.
Let Colleen guide you through your next real estate adventure with enthusiasm, confidence and skill.
A career in real estate was a natural progression for Colleen following her time as a Property Inspector with MPAC (Municipal Property Assessment Corporation). It allowed her to visit every corner of Muskoka, both on land and water. She has a strong background in Marketing and Finance and has continuously upgraded her skill by becoming a Real Estate Broker, Accredited Buyers Representative (ABR®), Seniors Real Estate Specialist (SRES®), a Certified Staging Professional (CCSP®) as well as a Certified Colour Consultant (CCC®). She is uniquely and broadly qualified with the necessary background to fulfill her clients' goals successfully.
Put Colleen's professionalism, enthusiasm and commitment to work for you! You are sure to be happy with your results.
Colleen services the "Muskoka" area of Ontario, which includes Huntsville, Port Carling, Bracebridge, Gravenhurst, Bala, Severn River and Port Sydney, including all surrounding lakes (Lake Muskoka, Lake Rosseau, Lake Joseph and the hundreds of other lakes in the region).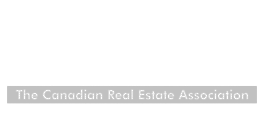 Pauline & I wanted to extend our sincere appreciation for your guidence, support and skill on helping us fulfill a dream.  That property is ideal on every aspect.  We have both worked for major corporations and recognize solid customer service. Yours is superb!  Thank you very much!

Thanks again for yesterday. We should get a prize for beating the worst of that storm! (We have no internet connection or cable but still have power ) I really want you to know how much I appreciate your efforts this year. We sure feel like a cottage is not in the stars for us right now. :( but will keep our eye peeled!

Thanks Colleen for all your help and support. Even considering the soft market conditions in Muskoka you were able to make the sale of our home come true and in less than 90 days. You were a big help with staging the home. We felt that we had the home staged well but with your suggestions we felt much better in its presentation. Your suggestions added much valued options and very much improved the layout. Your service was top notch as you were quick to respond to any questions or needs that we required, especially with us being out of town most of the time. Your communication was very good as you were able to accommodate our needs via cell phone and e-mail which made the process so efficient. Your curb appeal suggestions had the most impact, when you live in a home, you have certain intensions but often they get forgotten and ignored as busy lives make it difficult to tend to all the little things. Once we completed the curb appeal suggestions it seemed as though the house went through a big makeover and definitely accentuated its value. We are so glad to have been able to move on and you were a key element in making it all happen.

We just wanted to say thank you for all your Effort and Guidance in our shopping for a home .. we did buy a house but sorry it was not in your area, but You impressed us so much with Your Expertise and Honesty I wanted to share our happiness. I recommend anyone buying a house in your area seek you out for you are the best, also in my travels if I hear of anyone looking to purchase a house in your area I highly recommend you

Please accept this as a letten of nefenence fon Colleen Jeffny of Royal Lepage, Bnacebnidge Ontario. Please accept this as a letter of reference for Colleen Jeffrey of Royal Lepage. My husband and I first met with Colleen in mid February to discuss the strategy that we would take to sell our home, we were transferring to Alberta for work.  Colleen was aware that we wanted to sell our home prior to our move in April and she acted with her expertise in an agressive manner. Colleen made herself readily available regardless of the time of day.  She continually worked hard to meet our goal.  She constantly advertised and worked with other realtors in the area.  On an average we had two or more viewings a week.  With our home only on the market six weeks we had an offer and it was sold by week seven. She was so professional and knowledgable.  We would highly recommend her!

Colleen, I know we looked at many cottages and some was really in bad condition or in  bad location, but finally we are very happy and pleased thanks to you. Thank you very much!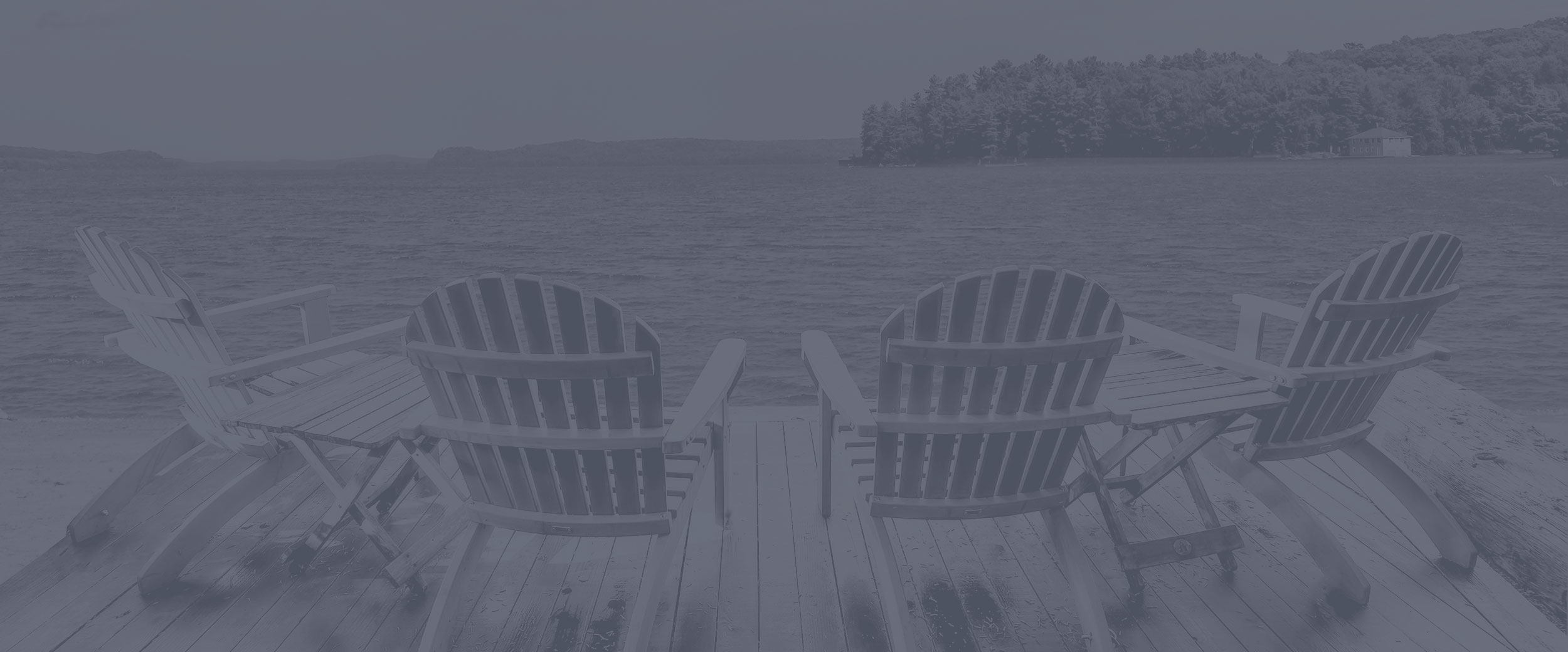 Colleen Jeffrey, BROKER | ABR®, SRES®, CCSP®
ROYAL LEPAGE LAKES OF MUSKOKA REALTY, Brokerage
Independently Owned and Operated